gaybator
gaybator.com
A blog site that seems as if it is a comic strip is what Gaybator.com is. They have "Studios" from A to Z and they are all about blog posts placed in their alphabetical order. The blogs themselves are well written and they are going almost play-by-play into the video at hand. The video is placed under the text and the photo galleries and for some strange reason, the whole text is hyperlinked that's leading you to another site.

Of course, the video itself is not of their own but it is a streamed one that plays just fine on this blog site. You can also download the video and the pics if you want. The whole feel of the site is a cool one. The site has an elegant feel to it and it is not just some sell this, sell that type of a blog site. Kudos to them for keeping it real.

If you want to reach to a pornstar that you like in a dash there is a pornstar section that lists all of the features porn dudes on the site, click on it and there you go, a blog just for you. Gaybator.com is a must see. Check it out.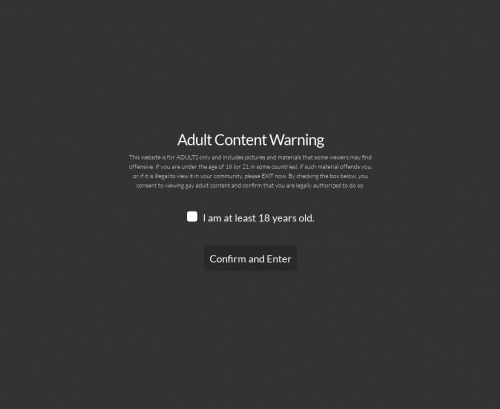 Similar Sites like gaybator